Beauty Do's and Dont's for African/Ethnic skin Part 2 :)
Beauty Do's and Dont's for African/Ethnic skin Part 1 :)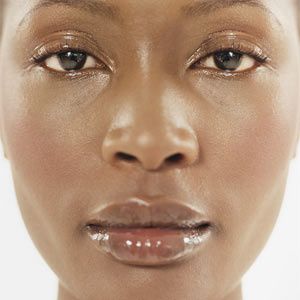 Moisturise!
Now that winter is approaching I know a lot of you don't think you should moisturise….nhmm

you know am right….but trust me that is wrong! I know a lot of us still get Ashy, and that is okay. Moisturising at least twice daily is one of the best things you can do for your skin. Especially if you suffer from dry skin like I do. As most of you know we get dry skin due to loss of moisture as our skin doesnt secrete as much sebum during the winter. Hence moisture evaporated more from skin which is why we have to moisturise to lock down those moistures (ok….too many m's

….hmmm m and m's). No seriously though you get my point?

When buying moisturisers look out for those with anti-dehydrating oils like cocoa butter and walnut oil. Also those that contain seaweed, aloe vera and algae are good for you. For really dry skin use creamy moisturisers and for greasy skin use liquid moisturisers.

WHEN you start smiling cos you like the results...remember this blog! :))
Some of the best (tried and tested by urs truly) are:
Dove intensive body butter- silky feeling on skin ideal for Dry skin

Palmers cocoa butter- love the smell- for dry skin too

Vaseline Intensive moisturiser- for greasy skin- easily absorbed

Radiant glow botanical skin oyl with vitamin E- for all skin types.