Beauty tips 6 :) Lets talk hair.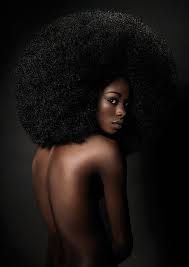 Okay I know as ethnic ladies, hair care is a big…infact number one issue. In essence a large amount of us 82% of us (women or men) worry about hair care more than anything

. Hence, a lot of cash is spent on hair management. I can go on and blab, but let me stop ryt here…dis wasn't meant to be the next topic but my beautiful friend Roberta (u happy now??

) has forced it out. Okay am blabbing again…..
Top 3 ways to maintain ethnic hair.
- For those who have extensions in their hair, try and change it every 5 weeks, ideally it should be 2 weeks, but I know how much them weaves cost to do so yeah, we'll just stick to 5 weeks…nhmm

(yeah, u're welcome!!)
- For those with braids, I suggest washing them every two weeks, to clean up the roots (those ashy things that clump up…u know…not pretty)
- For those rocking the natural look like yours truly

……I suggest you buy organic hair products, especially if you live in any western country, winter and all: it helps sustain the hair. Any products from 'Organics' is fab!! Also if you still wanna use extensions or carry braids, I suggest moisturising thoroughly, as your hair will be hibernating till the extensions come out, so this way theres enough 'food' to last the hair.
Top products to use.
1. Motions moisturising hairspray….great on weaves, braids and natural hair too.
2. Organics shea butter plus…or any hair product with shea butter…..really really good for natural hair.
3. Bio grow Indian hemp is sooo cool as well and for those growing out afro…it really helps!
This is quite a hard list to make as there a lot of hair products for ethnic hair…but these are the products I use and they work for me, so I hope this helps.