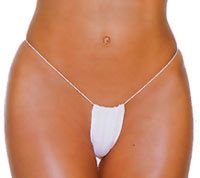 Shaving/waxing/epilators/hair removal creams.
Everyone uses one or more of the above, personally I stick to shaving and hair removal creams…after seeing that episode of Sex and the City and feeling their pain…..

I swore never to go there, but my friends who have dared to try it say its actually very effective. …..anyhow am gonna focus more on hair removal prep. Before using any hair removal equipments, its very vital to prepare your skin and soften relavant hair before the process is carried and yes, am talking about the down below….amazingly 63% of women don't know or realise it is important to prepare your skin. I remember once shaving without any prep what so ever and lets just say it lead to nasty little boils (er, yes I know its gross…but how else can I put it?? don't judge me!

) So yeah back to the topic…the following are useful prep steps.
1. Have a shower: this helps to soften skin and hair at the same time and is effectively the fastest way to do this, that's why most people usually shave in the bath or during shower time.
2. Apply softening agents: some people use soaps, shaving foam (not recommended for the intimate areas..it BURNS!!

), and even moisturising creams!
3. Finally….placing a warm towel on the areas you are going to shave helps soothe the skin and seoften hair!! Try this out…might end up shocking your self!
My favourite products are:
1. Bic shaving sticks for women - cheap and effective, it comes as ten in a pack for less than £1.

2. Nair hair removals- all types…I actually like the one with baby oil…so divine!

3. As recommended by my friend…Venus wax strips….ooooh scary…

4. Venus epilator: a bit pricey, but you get your moneys worth!